The more I write, the more I think about the craft of writing, and the more I think about the craft of writing, the more I think about how badly I screwed up by not thinking about it more when I was just starting.
Of course, when I was just starting, I hadn't thought about it all that much, so I couldn't have done otherwise… and yeah, thoughts like that are ultimately pretty useless.
The point of this is that I've got this story idea that I've been kicking around for a few years now and I've just started actually putting words to paper (or, y'know, words to pixels or whatever, you know what I mean) on it, and … I mean, the idea is nifty and all, but… okay, I have to digress further.
With my other stories, it sort of felt like, from the premise, the story just wanted to get up and go. Like the conflict started up and took off immediately, like a cat startled out of slumber by a zucchini squash.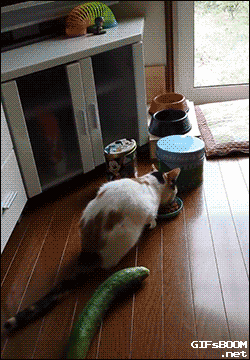 With this one, there's less of that immediate impulse to action. So it feels like the story needs something. It needs guidance. Or, I dunno, maybe it's not fully formed yet and it needs more time to incubate.
So I spent my session today doing something I've never done — in advance, anyway — for a story: outlining it.
That's right, I went back to high school and I made an outline.
The outline sucks, it's vague as heck and it reads like every action / spy / thriller movie you've ever heard of, but y'know, it's an outline. And once I had it down, I started fleshing it out with possibilities.
And man, it's weird. Because in my other work, I usually don't plan all that much. I just strap a lead on the story and try to hold on while it rushes off to wherever it's gonna rush off to. But what I noticed is that, in my other stories, they end up wandering around, feeling lost in the middle.
I don't want to get lost on this one. So I'm trying something new.
Will it work? I don't have a clue.
Anyway, here's another cat gif, because cat gifs are awesome and it's Friday and that's awesome.