I guess this is what the Brexit felt like.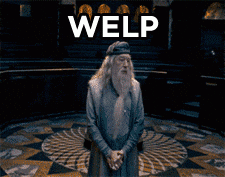 What else is there to do for a guy like me on a morning like this, but go for a run under the early morning stars and try to write some things down?
Unfortunately, of course, the stars don't have any answers for the questions I'm asking today — what went wrong? how could this happen? what the hell do we do now? — in fact, the stars themselves are hidden behind a smoky veil of clouds, like they don't want to think about it either.
But we have to think about it. We have to deal with the reality that's been plopped on our plate like a pile of cafeteria mystery meat.
So what do we do?
Well, for one, we can't rise to the bait. We non-Trumpers are going to face a fair bit of heckling and bragging, and we're going to have to weather that. Fair's fair, after all, and we bragged for months that this was impossible. Well, it happened. Let's not cry about it. Let's swallow what's left of our pride and move on.
That means, for better or worse, letting go of Hillary. She needs to retire in the country, or to a mountainside, or to her own private island. I know a lot of us were pretty excited about the prospect of her presidency. But an enormous portion of the country (a majority, as it turns out) were not so jazzed. Even many of her supporters were less than enthusiastic about her as a candidate. Is that fair? Is it justified? Hard to say. The Republican hate machine has been working against the Clintons for decades, and the slime is all over everything. Yes, we're due for a woman president. But it's clearly not going to be this woman. Let her go. Give somebody else a shot.
And we're not going to do ourselves any favors demonizing Trump more than we've done. That case has been made, it's been heard, and it's been dismissed. The fact that he's a misogynist, a bully, and a political opportunist has been established, and it turns out, people don't care.
Nor will it help, either, to bash his supporters. At the end of the day, they are people with hopes and dreams and fears and thoughts about the state of the world we live in, and they made their voices loud and clear. This is their right, regardless of what you might think of what they have to say. The man managed to galvanize his support in a way that Hillary simply couldn't — helped along in no small part by the case the GOP has been making against her, again, for decades. What the race came down to, I think, is that his supporters felt a lot more strongly about putting him in office and keeping Hillary out than Hillary's people did, and that's why they turned out when it mattered. But at this point, it doesn't much matter how he got there. What matters is that he is there.
So all that's left is for those of us on the other side to be good skeptics. Republicans are going to find out whether they actually want what they've bought and paid for in Trump very, very fast. The rest of us have to watch this thing as it develops and be willing to be proved wrong on some of the horrible things we said about Trump. For instance: is he actually going to attempt to build the wall he promised? Is he actually going to shut down all Muslim ingress to the country? Is he actually going to try to reverse gay marriage? I suspect that he won't. Pragmatism will dictate that, now that he's in power, he will have to stay within certain lanes, and there are some things that just can't be done.
That doesn't mean I think he's going to pull a perfect about-face on the things he's said. But let's not forget that he famously said in 2008 that, if he ever ran, he'd do so as a Republican. Not because of his ideology, but because of the voters.
I still believe, 100% and unwavering until I see some good evidence to the contrary, that Trump is in this thing for Trump.
Maybe that means that, now that he has it, he'll put his feet up on the desk and delegate the actual ruling to people who actually know what they're talking about. Yes, in the meantime, those will be Republicans, but we can only deal with so much heartburn first thing in the morning.
I reassured my wife this morning by pointing out that realistically, I don't think much changes for us. We're heteronormative white folks, after all. (And I feel a little bit dirty and shortsighted, pointing that out, but we can't change our stripes.) But there is a fight to be had if (and more likely, when) Trump and co. come for the rights of people with less privilege.
And it's a fight that we have to be ready for.
We won't help ourselves out by being ridiculously hyperbolic, though there will certainly be a lot of that in the coming weeks. We haven't lost our country. This is not the end of freedom. The atmosphere hasn't turned into chlorine gas overnight, the bastions of democracy aren't burning.
The sun still rose this morning.
We just have to stay vigilant. It's up to Republicans to hold Trump's feet to the fire and make sure he behaves himself in office.
And it's up to the rest of us to regroup, figure out what went wrong, and fix it for the next time around.