I remember in the old-school Sonic the Hedgehog games, in the underwater levels (every game back then had an underwater level or six, didn't it?), there was this great little mechanic. The levels were far too long to make it through on one breath of air (however long an animated supersonic hedgehog can hold its breath), so interspersed throughout the zone were little fizzing fissures that would occasionally burp up a hog-sized bubble of air. You'd jump into it, get a bubble-popping noise, and your little blue guy would have another lungful of air to press onward with.
The game design was great, too, there'd be a little number flashing next to his head to show you how much time he had left, and when the timer was almost out, the music sped up and got all panicky.
But you'd catch an air bubble, and it would sustain you until you could get back above water, or to the next bubble.
Or you wouldn't, and you'd drown.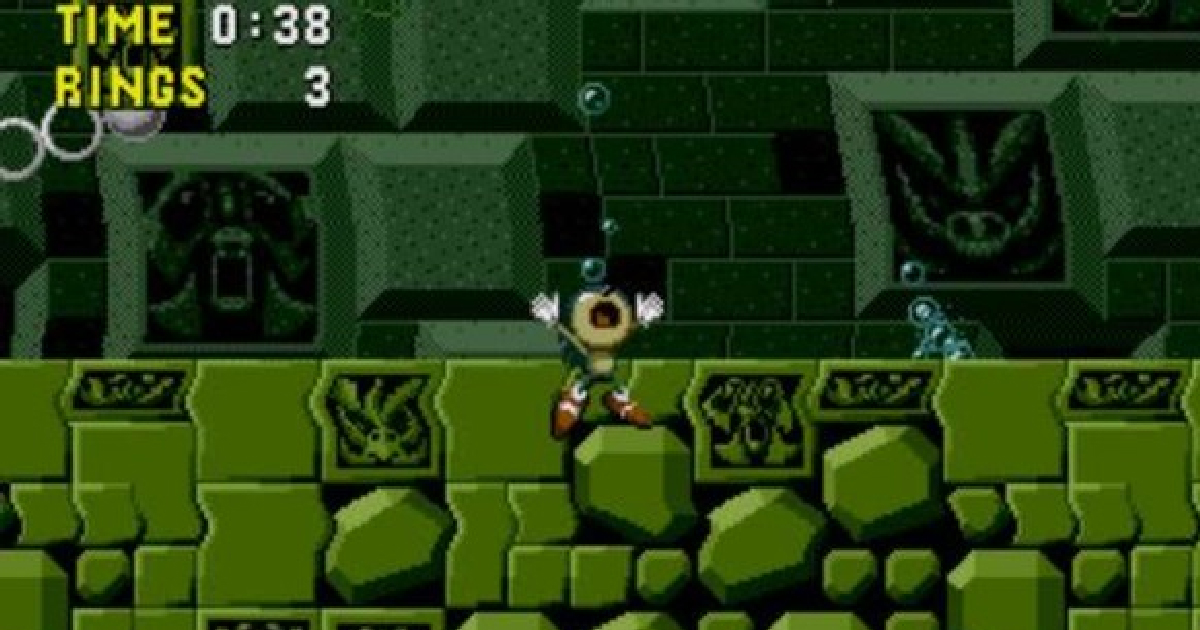 Anyway, in the few weeks since we've been back at school, I've had more than one student tell me that my class is the only thing making school enjoyable for them right now.
And I don't tell them how much it helps to hear things like that, that I'm drowning, that the music is speeding up in my head and I'm panicking that I might not make it to the next bubble fissure.
But they tell me that, and I think of old video games.
My brain is weird.
(Edit: Turns out that anxiety over the Sonic the Hedgehog drowning sequence is a thing!)