Yesterday was my birthday.
The big three-six.
And instead of making a big deal about it here on the blarg, I wrote a dumb review of Ghostbusters.
That's not my way of trawling for birthday wishes. To be honest, I'm not particularly arsed about birthdays. I'm five years older than my wife, so any mention of getting older in general just reminds me of how young I'm NOT anymore.
The fact is, birthdays kind of suck once you're past your early twenties. You certainly don't have any privileges to look forward to at my age, and nobody is impressed at the number of candles on my birthday cake or the fact that I can blow them out all by myself.
But having a summertime birthday, especially when you work in a school, is the double suck, because you don't get the workplace shout-out. No company-wide e-mail goes out. No cupcakes in the breakroom. No pranks pulled while I'm at lunch. Nope, it was a day just like any other, pretty much.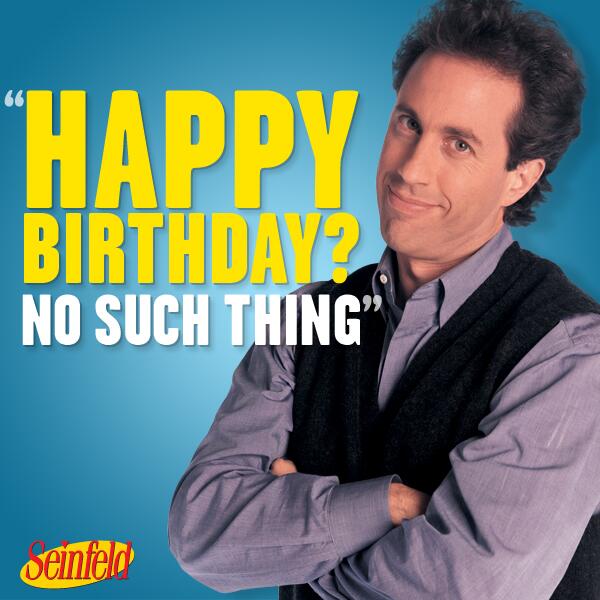 Still, it's a chance to reflect, and that's a thing worth doing no matter how old you are. So, in the last year, these are some things I've done:
Finished, finally and for truly, my work on Accidentally Inspired (at least until I go back to work on it some more).
Started the truly harrowing task of submitting my novel to actual real-life literary agents.
Received my first rejection of said novel within hours after submitting it.
Finished the first draft of another novel entirely.
Started a new novel.
Posted, like, 200 times to this blarg.
Tried twitter and sucked at it.
Ran about 550 miles (impressive, considering the injuries I can't seem to kick).
Applied for, interviewed for, and accepted an offer for a new job, all in the space of less than a week.
Lost about 10 pounds.
Gained 10 pounds back.
Lost about 5 pounds.
Gained 3 pounds back.
Pretty much stopped giving a sharknado about my weight as long as I don't go above 185.
Which is all pretty awesome, maybe. And that leaves out entirely any of the awesome things that I did with the family, or the awesome things that the family did that I got to bear witness to.
All of which is to say that, while the day itself isn't something I would make all that much fuss about, the time spent getting here is worth being proud of.
So with that said, I'll leave you with the electronic exchange of birthday wishes between a good friend of mine and myself, because it sure as hell made me laugh. (This friend is a touch older than me, and wiser, and one of my biggest cheerleaders. But she does know how to take me down a peg.)
D: Happy birthday.

Me: Hey thanks! I'm at that point where I prefer to forget about it 😛

D: I'm never going to forget tho, so maybe I can be a pleasant reminder that at least you aren't 2 1/2 years older?

Me: I guess I'll take it, but I would still rather forget.

D: Ok, I'll resist next time.

Me: We'll see!

D: No I promise… I always yield to the requests of the aged.

Me: Dammit.
Seriously. Nobody cares when you turn 36.
Which is as it should be.