And I still can't get anything done.
There's a bit of wisdom going around in social media circles: that the real New Year doesn't begin — here in America, at least — until Jan 20 (not incidentally the day we have a new president). I like that and I need that, because so far, 2021 is delivering no relief from the constant, unrelenting pain 2020 wrought.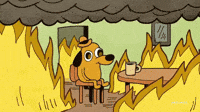 I mean, we're still losing thousands of people every day (more than ever, in fact). And less than a week ago, our actual capitol was literally assaulted by people who somehow think that our soon-to-be-ex-president actually won re-election, despite zero evidence in favor of their argument and piles and piles of evidence against it. And, oh, by the way, they plan to come back in greater numbers in capitol cities across the nation in a week's time. No big deal!
As is no great surprise, the turning of the page on the calendar offers little in the way of change for things in the world. These numbers and assignations are all made up, of course… January 1st, 2021, could just as easily have been Hunsplith the 89th, 86742, for all the care the universe has for our resolutions and the new year.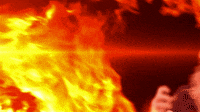 And I know some people out there and even our own backyards have managed to be productive and to make forward progress despite all this turbulence … but it's been nigh impossible for me. To have any awareness of the news at all is like listening to ambulances, fire trucks and police vehicles blasting down a residential street at three in the morning … all the time, every day.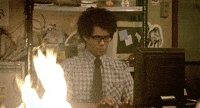 Can we improve ourselves in times like these? Or is surviving, making it through one day to the next, all we can ask of ourselves?